Machine LEARNING, STATISTICAL LEARNING, DATA MINING
Machine Learning/ Statistical Learning/ Data Mining
World-class Expert:  Alexander G. D'yakonov, D.Sc.,Ph.D., Associate Professor, Moscow State University,  Mathematical Methods of Forecasting Department
Currently #2 ranked modeler/data  miner on Kaggle.com , the competition center for data miners from across the world.
Profile: http://www.kaggle.com/users/3090/d-yakonov-alexander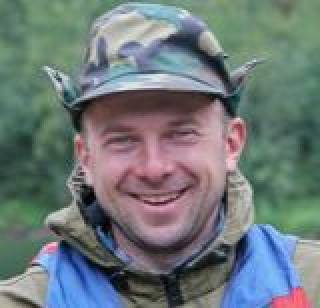 Methods:
Decision Trees, Random Forests
Support Vector Machines (SVM)
Artificial Neural Network Models (ANN)
Bayesian statistics: naive Bayesian classifier, Bayesian hypothesis testing
Nearest  k-neighbors models
Ensemble models and "voting" approaches to modeling
Adaboost and other boosting techniques
Bootstrapping
Genetic algorithms
Non-parametric regression
Time series analysis by Fourier transform
Monte Carlo Method
Principal Component Analysis (PCA)
Clustering  - hierarchical, neural network or k-means
Services
Algorithm development, testing, and evaluation for trading financial instruments (stocks, options, currency exchange pairs). Computational simulations on real data and simulated data that is close to real data.
Data mining for trends or performance metrics extracted from databases (surveys, census, claims, hospital records, consumer behavior, cell phone location information, etc.)
Developing a model for predicting which of two or more classes a data point will fall into.
Developing a model for predicting a continuous variable (i.e. regression) Ex: How much money will a person spend next time they enter  retail store? How many days will elapse since a specific person visits this store again?
Developing a model to predict who a person will "friend" next on Facebook  or "connect" with next on LinkedIn.
Predicting which lecture videos a person will want to watch next based on other people's  preferences and correlations. Applicable to movies, books, etc., as long as there is a large group of people rating the same products.
Analyzing brain recording data (EEG) to differentiate between two or more mental states. In general, signal analysis by statistical means.
Developing new diagnostic tests and extracting biomarkers with predictive ability for a disease/medical condition.
Software:
MatLab
R
WEKA
RapidMiner
 SAS